Next general meeting:
September 29, 2020
7:00pm
Zoom details will be sent out to the mailing list.
Donate to the PTSA
The PTSA is accepting online donations. You can specify your donation to benefit one of a number of initiatives, or to the PTSA efforts in general.
Donations can be made via our online store.
Wheaton High School PTSA congratulates our first scholarship recipient – 2020 Wheaton HS graduate Sheyry Quispe. We wish Sheyry all the best in her future endeavors!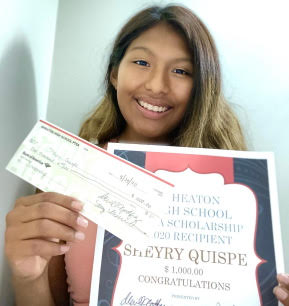 For more information about the Wheaton PTSA scholarship, please contact Scholarship Committee Chair Daria Daniel.