Welcome to the Wheaton High School PTSA
General Meeting
Our next general membership meeting will be on Tuesday, October 17th at 7 pm location tbd, with the option to join in via Zoom for those who are unable to attend in person.
General PTSA meetings are always held on the third Tuesday of the month and will be in-person with an online option, unless otherwise noted.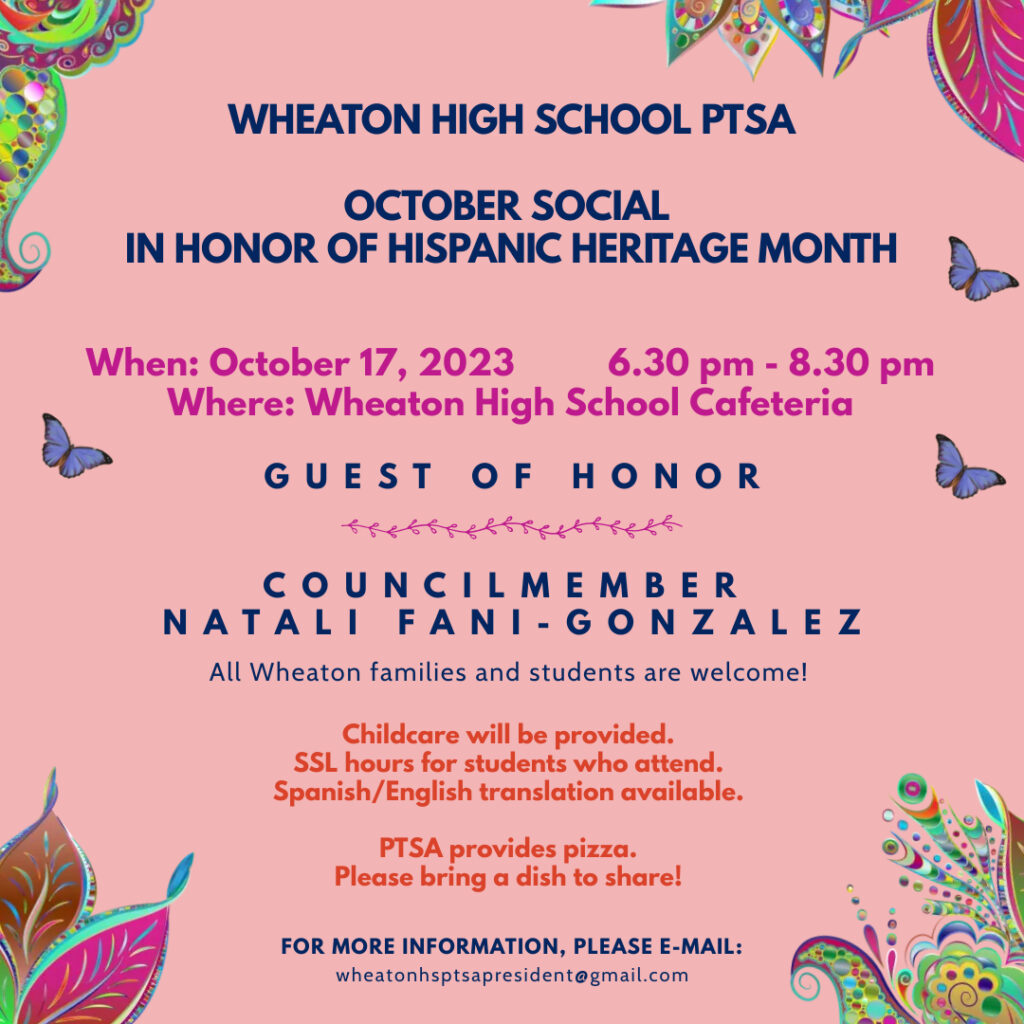 Join Today!
Joining the PTSA helps support our initiatives including Post Prom, teacher and staff mini-grants, and scholarships. Joining also gives you a vote during PTSA general meetings.
Joining is easy, and is open to all Wheaton High School parents, students and staff.
If you prefer to pay by cash or check, you can download the membership form and return at the next PTSA general meeting.